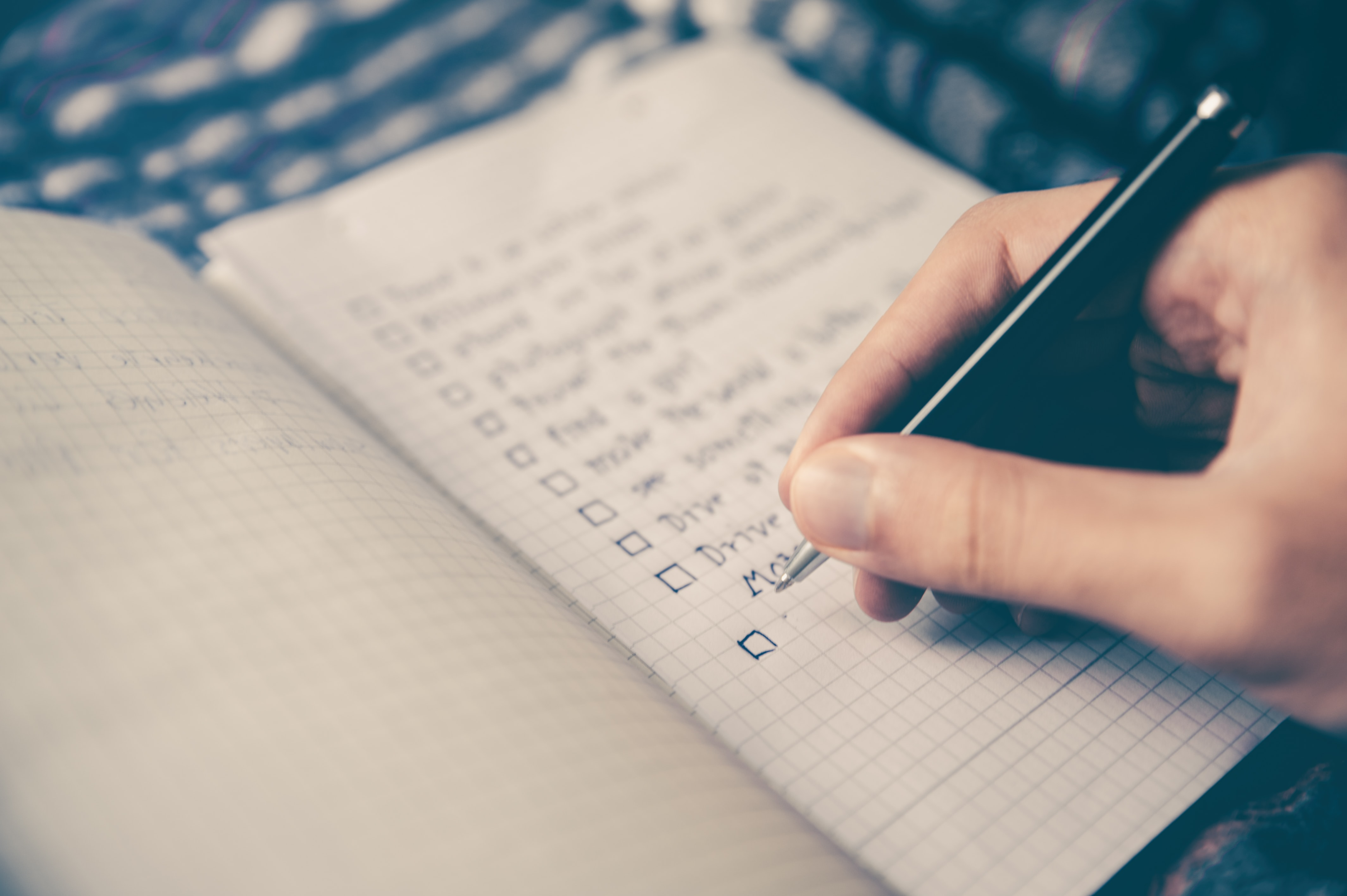 In January of 2022, I set a few really big goals for myself that felt unattainable and scary.
I've learned over the years that I respond best to really big goals that push me into action, so I focused on 3 things to achieve:
Run a 50 Mile Ultramarathon
Make an Investment in an Airbnb property
Start a Side Hustle Producing cashflow
The biggest challenge I faced in achieving these goals was finding the time to focus on them outside of my busy 40+ hour weekly work schedule.
I had never really run before, so running a 50 mile Ultramarathon was a super aggressive goal and would take 10-15 hours a week of training.
For the 2 business goals, I struggled in the past with being consistent and jumped from one idea to another without seeing progress.
So how was I going to maintain my performance at work while also having the time to run a 50 Mile Ultramarathon and set myself up for financial success for the future with side hustles?
Enter Commit Action…
I've used Commit Action for over 18 months and will share my experience in this article on the overall Commit Action process and the growth that I've seen by consistently taking action.
Here is a quick summary of my thoughts if you want to skip ahead:
Kevin's Take:
I plan on using Commit Action for the long term and highly recommend this product for anyone looking to take the next step in achieving big goals!
Commit Action is a fantastic option for anyone looking to improve their productivity in either their personal or business lives. The system has helped me break down huge goals into small actionable steps that have led me to success and also provided a coach who checks in on my progress multiple times per week
I consider Commit Action to be almost a "Secret Weapon" of mine and it has helped me run a 50 miler from zero and build an Airbnb business in the past year. The monthly price does seem high up front, but the overall return on investment has far exceeded the expense for me.
| | |
| --- | --- |
| What? | 1×1 Accountability Coaching |
| Best For? | Personal & Business Goals |
| Price? | Check Link for Current Pricing |
| | |

What is Commit Action?
Commit Action is an accountability program that uses behavioral psychology, a dedicated accountability coach, and weekly calls to increase your productivity.
The company was created by Peter Shallard who has a background in Behavioral Psychology.
He translated his Psychology expertise to the world of business with the goal of helping entrepreneurs, executives, and anyone looking to gain significant momentum on projects in their life.
With Commit Action, you get access to:
A dedicated accountability coach and weekly progress check ins customized to your goals
Live Calls with Peter on various topics through the lens of behavioral psychology including: Improving productivity, business output, and motivation.
Portal of all previous Webinars across various categories (Planning, Business Growth, Marketing, etc)
End of year planning session to review previous year, set crystal clear goals for the upcoming year, and identify key milestones to commit to and focus on
Bottom line, Commit Action is based on the science of psychology and is a custom accountability program that will improve your effectiveness through weekly check in sessions with your accountability coach.
How Does Commit Action Work?
When you first sign up for Commit Action, you are taken through an introductory session in which you share your current situation with the Commit Action team and set a few large goals for the upcoming year. The goals can be literally anything, from increasing business output to improving physical health.
The "big" goals that you set for the year are then broken down into a few actionable milestones in the near future (the next quarter).
After a quick introductory session, you will be assigned a Commit Action coach who will work with you on creating a new weekly ritual to help gain clarity on what needs to be done in the upcoming week.
The overall ritual looks something like:
Set 1-3 big goals and focuses for the upcoming year (long term)
Set 3-4 milestones in the upcoming quarter (mid term) to put you on track for the bigger goal
Set 3 Committed Actions per week that will move you towards the quarterly and annual goals
To me, the beauty of Commit Action is in the planning sessions and the science backed Webinars that help you distill your ideas into a clear plan that inevitably will lead to success.
Once you have clarity on the overall annual goals and the action plan, your new coach will support your journey and hold you accountable each week.
Pricing and Value of Commit Action
Commit Action has a monthly fee, which provides members only access to:
Dedicated accountability coach with weekly calls and review sessions. The coaches will also reach out multiple times a week via text/email to check in.
Access to the Commit Action platform to track milestones and key actions
Monthly Webinars on with science backed research on topics such as Productivity, Marketing, and Business Growth
My Opinion and Experiences of Commit Action
After using Commit Action for 18 months, the weekly accountability ritual and focus on critical tasks has become a key part of my personal and professional life.
Prior to signing up, I questioned the monthly fee and if I needed to invest money in productivity coaching. I read a few Commit Action reviews online and ultimately made the decision to go for it
After 18 months, I can say that my overall output has increased tremendously and it has given me the confidence to set even bigger goals for my future.
Here are my key takeaways for Committed Action:
The end of year Planning System (Head Start) is worth its weight in gold and helped me gain extreme clarity on the year I wanted to create. I've done a ton of planning and goal setting reviews, but Head Start is the best I have ever done and resulted in extreme clarity on where I was going.
The weekly coaching calls hold me accountable and ensure that I take proper action each week. There is magic behind simply committing to 3 actions and then having a closed loop at the end of the week at a specific time to confirm if I did/did not do them.
I've been super impressed with the continuity of the coaches. I have had the same coach (Ryan) the entire time I have been a part of Commit Action, so we have a really good rapport and there is no churn with me having to jump from coach to coach.
If I'm ever feeling mentally exhausted or having issues with my productivity, the Webinars with Peter are hugely valuable and an unexpected benefit to the program. There is one specific Webinar that walked through creating my "Highest Self" that changed my entire outlook on my life since watching.
My output in 2022 (and so far in 2023) has at least doubled. In that timeframe I have run a 50 mile Ultramarathon, created an Airbnb business, and am now documenting all of my training adventures on this website. Rather than having shiny object syndrome, I have been dialed in on managing a few long term goals.
Here are a few ways that I think Commit Action could improve:
I'd love a way to connect with other Commit Action customers who are striving for the same goals as me (building side businesses, running Ultramarathons, etc). This seems like a quick win and opportunity for mastermind type sessions.
An additional way that Commit Action could expand is by offering recommendations for courses or trainings on specific business goals. If I am interested in eCommerce, it would be cool to see verified recommendations on the leading resources on the topic. I do realize that Commit Action is an accountability company and can't branch too far out, but this would be something that would have helped me out on my journey.
Bottom Line on Commit Action
After using Commit Action for over 12 months, I can confidently say that the service and coaching is worth the money.
While the monthly fee seems high up front, it is an investment into your overall output in business and in life. Rather than dealing with shiny object syndrome, I have gained a ton of clarity and set goals each week that push me mentally and have led to big time results.
The crazy thing is – I now feel like I need to be very selective about the goals and milestones that I select because it feels almost guaranteed I will hit them.
Commit Action offers a 30 Day Guarantee to join, so if you are interested there is nothing to lose.
I highly recommend any person reading this to considering the option of hiring an accountability coach and I can promise that Commit Action will deliver above and beyond what you expected!
Frequently Asked Questions
What does an accountability coach do?
An accountability coach is someone that helps you set goals and then ultimately holds you accountable for taking the actions you said you would take.
Rather than promising yourself you will do something, you commit to a coach who will then hold you accountable at the end of the week.
Having an external accountability partner is powerful and can help you achieve your goals at a much faster rate.